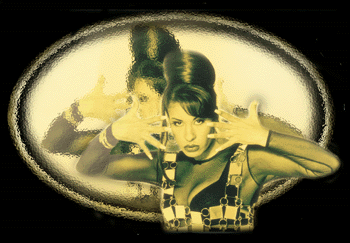 News Flash 2002'

In Loving Memory of Selena Quintanilla-Perez "For God so loved the world he gave his only son so that we shall not perish but.. have eternal life!" Selena will always be known for her Kindness, Talent, Intelligence, and Beauty, that was taken from her by a bullet that robbed her of her Life, Future, and Dreams.


It's finally here! The first official Selena fan club since she left this world! What you get: 8x10 Color Picture, Password to the Fan Club Website, Quarterly newsletter, Fan club sticker, Fan club T Shirt. The Fan Club will give you up to date information reguarding The Queen of Tejano: Selena, visit her chat room and talk to her fans all around the world. Find out when and where you can get posters, calendars, and all the videos. Send check or money order for twenty dollars to: Q-Productions' Fan Club 5410 Leopard Street.Corpus Christi, Texas 78408. For more information call (512) 289-9013 or fax (512) 289-9012. A list of the top selling cds for the first half of 1999' has been released. Selena "All My Hits" came in 2nd in the Latin Music Category with 268,000 copies sold. October 99' in San Antonio Texas, thousands of Selena look-a-likes auditioned for "Selena" the broadway musical. Many of the women and teenage girls were dressed in leather and cowhide costumes with Selena's famous styled bustiers and Red lipstick. Don't miss "Selena" The Broadway Musical hitting Broadway soon!!!!CREATE A FREE MEMORIAL FOR SELENA! Click on your search button, type in "Virtual Memorial Garden" and then follow the instructions to create the memorial, It's really a cool site for people who want their loved ones to never be forgotten!


---


Selena Fan Club and Musical!
You can now chat with other Selena fans from all around the World. Please visit, "Selena, The Shinning Star", where you will find "Selena Chat", "Selena music search", and more.... You can find it at the following URL: http://homestead.juno.com/mmm173/Selena.html ~~~I just added a guestbook to my site, so click on the picture above in order to jump directly to the guestbook, please include your URL if you have a Selena site of your own. I will add it to the "Selena Links". I will not tolerate any foul words or anything that is disrespectful to Selena, if you are not a Selena fan and have something cruel to say about her, I suggest you keep it to yourself and leave this site, anyone identified will be prosecuted to the fullest!I am currently working on a NEW SITE, entitled "Oscar De La Hoya-The Golden Boy" As you know, that site is dedicated to one of Amercica's most loved and admired Latin Boxers, Oscar De La Hoya. So be on the lookout Oscar lovers, cause that site will blow you away.

NEW~ "Selena Chat", please visit "Selena, The Shinning Star"
Yeah, You heard it! Chris is getting married to Mexican Model Venessa Villanueva. The couple recently had a baby girl named Cassie Gabrielle Perez and there is no known date of their wedding. I'll keep you posted!!!This Woman in the picture to your right, will be playing Selena in the new musical "Selena Forever". I'd say that she really resembles Selena! What do you think? Contact me with your input.~~Espanol~~ Si, usted lo Oyo! Chris Perez se casa al Modela del Mexicana, Venessa Villanueva Y tuvo apenas a una nena que ellos denominaron Cassie Gabrielle Perez. No hay la fecha conocidade su boda. Yo lo mantendre anuncio.
La Mujer en el retrato a su derecho es una mirada de Selena Un que aprecia que este jugando Selena en el Broadway Musical "Selena Para Siempre." Piensa usted que ella se parece Selena? Aviseme con su entrada,

Update for Chris Perez 99'
The new Selena "Amor Prohibido" barbie Doll can be pre-ordered at "Selena World"!!!!!! Go check out the "Selena Links" Page, where you will find the "Selena World" Link. Also the new Porcelin Doll is out! It's called "Como La Flor" and can also be pre-ordered at "Selena World". For more information on Selena items, please visit "Selena Etc", you can find it on the "Selena Links" page! Anyone interested in "The Selena Pictorial Tribute" magazine, special edition 95'? Send me an e-mail!


There is a new video out, it's called "All my hits" and it includes all of Selena's music videos. There is a new tape coming out, which is called "Todos mi exitos II" and it features the second half of Selena's greatest hits, be on the lookout cause it's hitting the store's shelves in February 2000'. SELENA MUSEUM NOW OFFICIALLY OPEN! This is what the Selena Museum is featuring: 14 of Selena's stage costumes, Selena's Red Porshe, All of Selena's awards and....Much, Much more!!!!!Stay tuned to http://www.Q-Productions.com for more information!~~En Espanol~~ El Museo de Selena es ahora oficialmente abierto! Esto es lo que el Museo estara representando: 14 de disfraces de etapa de Selena/batas, su Faberge' la coleccion del huevo, Su Porche Rojo famosa Y Mucho Y Mucho Mas. Permanezca afinado a http://www.Q-Productions.com para mas informacion.